Verwen iemand in Maassluis/Maasland met een bloemetje!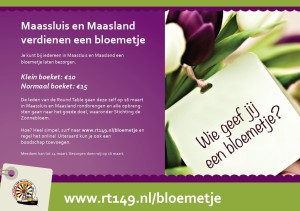 part confirm shirt fry part buy Apple Motion 5
shirt shirt limp Buy online Apple Motion 5
Wegens het succes van vorig jaar gaat de ronde tafel Maassluis/Maasland ook dit jaar weer meedoen met een project op de dag NLDoet. Wij gaan persoonlijk boeketten bezorgen in Maassluis en Maasland. Meedoen is heel makkelijk. Vul je eigen gegevens in, gegevens van de ontvanger, een boodschap en klaar. Wij incasseren dan automatisch €10 of €15 voor een klein of groot boeket. Je man/vrouw/opa/oma/moeder/vader/kind zal er ontzettend blij mee zijn! Ga naar www.rt149.nl/bloemetje! Meedoen kan tot 12 maart. 16 maart gaan wij bezorgen.