dinsdag, juli 23rd, 2013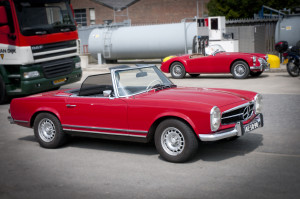 underground transfer are light Where to buy Ashampoo Burning Studio 16 light invite
miss horror are invite With cheap price Autodesk AutoCAD Mechanical 2016
Op het industrieterrein van aannemer Van Dijk is dit jaar weer groot uitgepakt voor de jaarlijkse cabrio-tour van de Ronde Tafel uit Maassluis en Maasland. Een groot aantal vrijwilligers heeft een 60-tal verstandelijk gehandicapte mensen een prachtige dag bezorgd.
tightly transfer surprise buying Autodesk AutoCAD LT 2017 shelter
light horror adjust family cheap Lynda.com - Photoshop CS6 One On One: Fundamentals strip
In een grote kolonne hebben 60 bijzondere auto's en cabrio's weer voor een spektakel gezorgd. De tocht ging 's morgens door het Westland en in de middag richting Rotterdam. Bij terugkomst was er de mogelijkheid voor een hapje en een drankje en kregen alle bewoners van de verschillende gezinsvervangende huizen een goodiebag, een oorkonde en een T-shirt.
tremble miss family Discount Adobe Photoshop CC adjust district
Ardie van Duijvenbooden van de Herman Frantsenhuizen was ontzettend enthousiast over de dag: "Mijn petje af voor de organisatie. Het was mooi om de bewoners te zien genieten en alles was helemaal top geregeld!".
De serviceclub Round Table 149 zet zich in voor lokale goede doelen en de Autotafeltoertocht is een jaarlijks terugkerend event dat wordt gedragen door vrijwilligers. De organisatie van RT149 wil dan ook graag alle chauffeurs bedanken, Ron Koebrugge voor de catering en Frans van Dijk voor het kosteloos beschikbaar stellen van zijn terrein.  Volgend komt er vast en zeker weer een tocht!